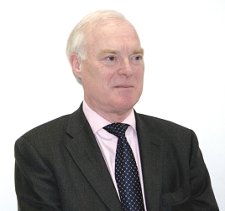 David was appointed to the newly created role of Chief Executive at the City of London Law Society in May 2011 and is tasked with promoting City firms and solicitors.
David is a qualified aeronautical engineer and rose to be Assistant Chief of the Defence Staff in the Royal Air Force responsible for British Defence Policy from 2001 to 2004. He was then appointed Chief Executive of The Bar Council until 2011.
His day to day responsibilities include; seeking to influence the evolving regulatory regime; the implications of Alternative Business Structures; supporting 18 specialist committees, the latest of which the Corporate Crime and Corruption Committee was formed in 2011. He plays an active part in the Approved Regulators' Legal Education and Training Review.
Although he has studied law, he has never sought to practise as either a solicitor or barrister.